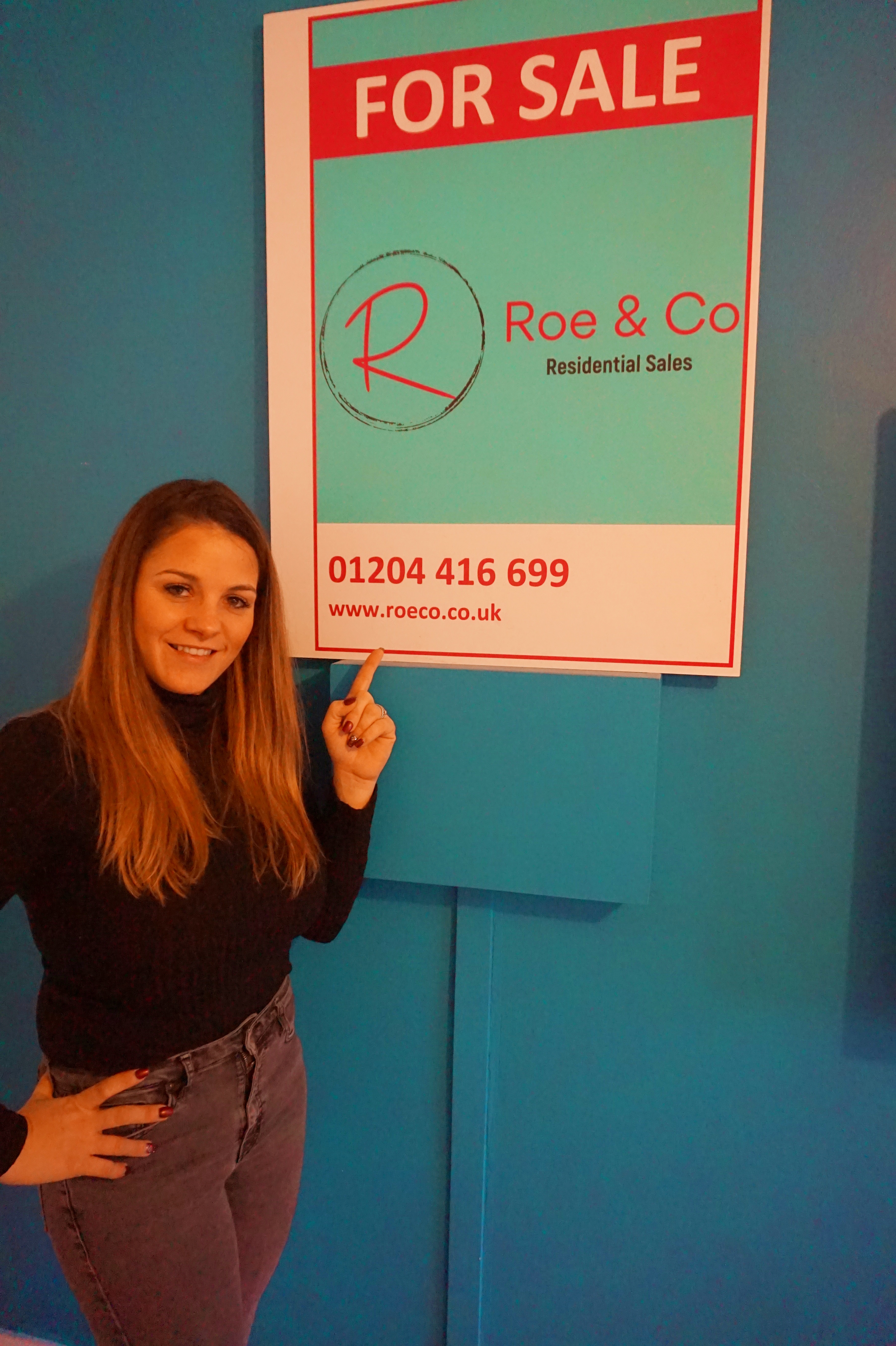 Kate Roe - Bio
I live in Lostock, Bolton with my husband, our 11 year old daughter and 3 dogs (yes 3, crazy I know) I was originally born and raised in Bury & Whitefield and have worked In Estate Agents in all of the areas I cover. I managed to avoid appearing on Homes Under The Hammer for 14 years, however last year they convinced me to appear on the show.
I have been an Estate Agent for just over 15 years now, I've sold hundreds (maybe even thousands) of houses across Bolton and the surrounding areas. I've carried out every single role from negotiating, valuing and progressing the sale through to completion. For the last 5 years I have been self-employed running my own business under Purplebricks but I felt I wasn't able to offer the flexibility and service I wanted to.
I love being an Estate Agent and now I'm getting to carry out my dream with a lot of support from family and friends by forming Roe & Co Residential Sales. It's been exciting, creating the board, our logo, converting our office, right to designing the business cards & brochures but now the real fun begins!